It is not the U.S. or Japan, or the pro-human-right international organizations, or environmentalist around the world, or the collapsing foreign policy. It is the increasing opposition voice from within China!

Many Chinese in China have supported the slogan of "Human Rights First, Olympics Second" as the human right situation in China has not had any significant improvement in the past twenty years when there has been noticeable economic growth in China.

As the economy in China has flourished, an ever growing number of highly educated group of citizens who believe that political reform in China has significantly lagged behind it economic development. The lack of political reform has resulted in ever-increasing corruption activities, intolerable pollution, forced eviction of poor citizens, spread of AIDS and SARS, poisonous food and unsafe products, rising income inequality, and even economic bubbles.

Hu Jia, a Buddhist, an environmentalist, and an AIDs activist has recently been jailed again. This is not the first time that this conscientious educated Chinese residing in China is jailed. He is sentenced to three and a half years for alleged "subversion," a political offense that has frequently been used by the Chinese Communist Party to shout up any constructive or destructive comments made by fellow citizens.




The international community has just launched "The Color Orange Campaign" to protest against the Chinese communists' brutal crackdown of an unprecedented number of Tibetan protests in Tibet and other areas in China and their violation of human rights and freedom of expression by arresting a large number of human right activities and human right lawyers right before Beijing Olympics 2008.

A full boycott of Beijing Olympics is often thought of inviable and will only punish Olympics athletes. However, not reacting to the recent inhuman events conducted by the Chinese Communist Party reveals the corruption of the entire human race. Making moral compromise only to obtain cheap products from a developing dictatorial nation is simply an intolerable inaction for a passionate human being.

There have been several suggestions to keep pressure on the Chinese Communist Party to put more respect to the human rights both inside and outside of China. Many law makers and politicians in Europe have already decided to boycott the opening ceremony of Beijing Olympics. The French team has decided to wear a batch urging the Chinese Communist Party to respect human rights. Danish sculptor, Jens Galschiot, and his art workshop have come up the idea of wearing orange clothes to protest against the Chinese Communist Party during Beijing Olympics (www.aidoh.dk). This is certainly a brilliant reply to the restriction imposed by the International Olympics Committee that no Olympic athletes should wear anything related to politics during the Olympic Games.

Can China Ban the Color Orange?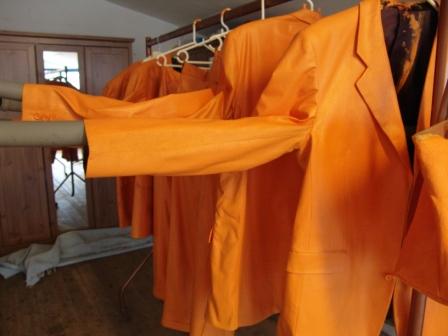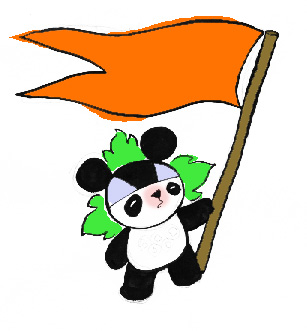 Click this link to see a youtube video on Greek police ban the colour orange!


References:
http://www.independent.co.uk/news/world/asia/hu-jia-chinas-enemy-within-804589.html

http://en.wikipedia.org/wiki/Hu_Jia_(activist)

http://www.thecolororange.net/uk/

http://www.bangkokpost.com/sportsplus/sportsplus.php?id=126941